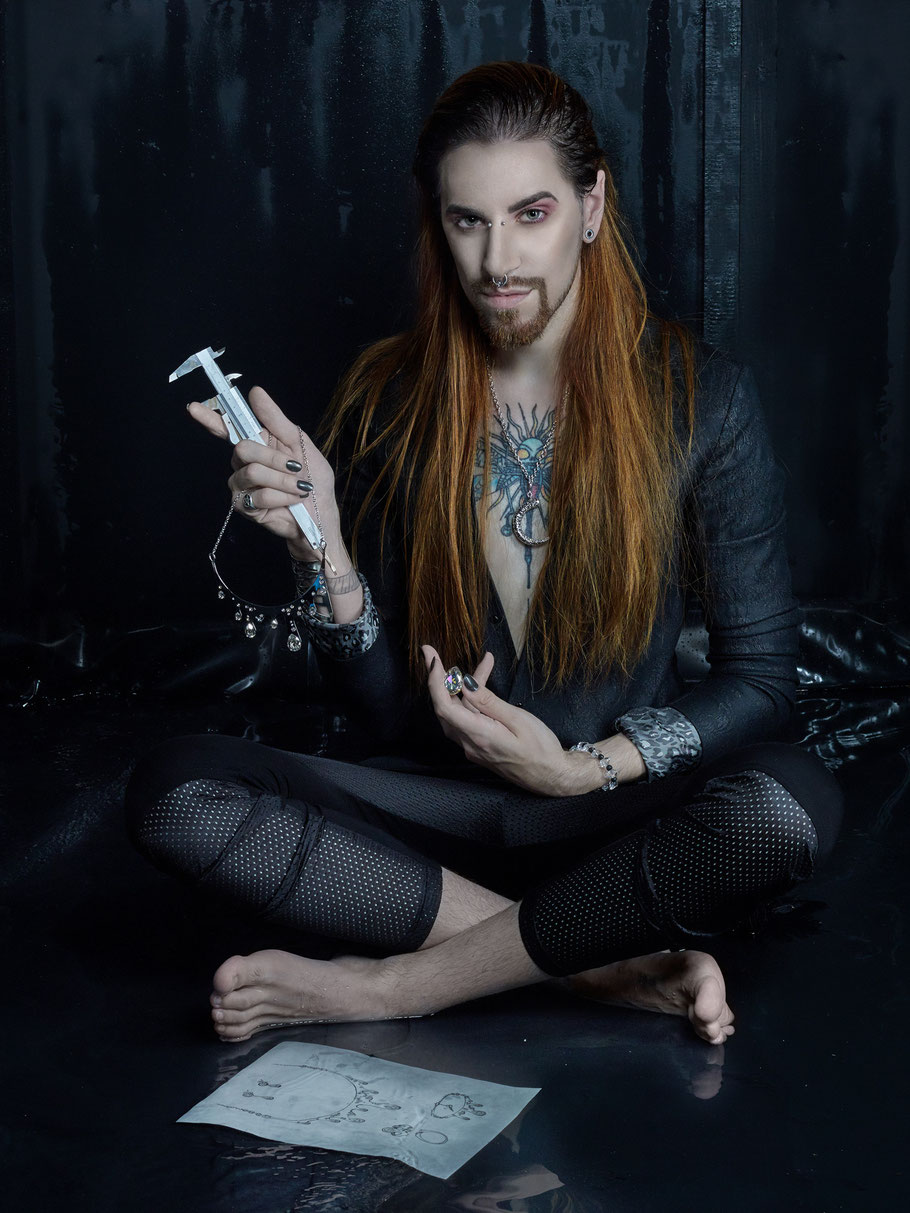 Liquid Romance
The new Haute Couture and Crystalp-jewelry selection by Manufaktur Herzblut is an uninhibited declaration of love to the Beauty and Pureness of life.
Graceful and romantic fabrics in a body with floral pattern, create a modern interpretation of baroque style.
The rough contrast of black and red reveal the pulse of Manufaktur Herzblut.
The creations act flawless and seem  untouchable whereby they don't allow sanity any futher judgement.
Follow Markus Spatzier into his wild heart and let yourself be carried away by the romantic rebel  and immerge into unmistakable beauty.
Photo - Birgit Pichler

Hair - Rene Steiner and Lisa Pienz

Make-up - Michael Kleinheinz